Panos E. Papamichalis
Bobby B. Lyle School of Engineering 2020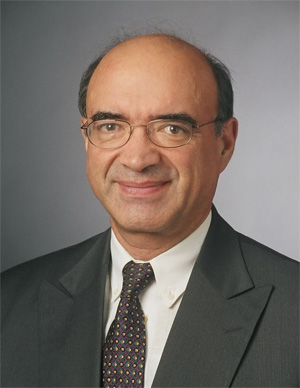 Panos Papamichalis, Professor of Electrical and Computer Engineering at the Lyle School of Engineering, joined the SMU faculty in 2003 after a 23-year career with Texas Instruments, where he was a TI Fellow. At SMU, Professor Papamichalis served as chair of the Department of Electrical Engineering and as Associate Dean for Academic Affairs. He earned a B.S. at the National Technical University of Athens and M.S and Ph.D. degrees at the Georgia Institute of Technology. He is the author of Practical Approaches to Speech Coding (Prentice-Hall), and the editor of Digital Signal Processing Applications with the TMS320 Family, Volumes two and three (Prentice-Hall). Professor Papamichalis holds four patents in speech coding, and has published numerous papers on image processing, speech processing and digital signal processing. He retires as Professor Emeritus of Electrical and Computer Engineering.